Painter's hat- check. Face mask- check. Glasses- check. Gloves-check. Long sleeves and long pants-check. Sanity- check?
I took the walls and ceiling down in the entry today. I think demolition is like having a baby, after you have done it, time makes you forget how painful it is until the next time. (I have no children myself, but I wonder if any renovating Mom's agree or not?) I love the way our minds play these little tricks on us. If it didn't, we'd all be only children after all and our houses would never be finished.
Here's the room now. The lathe is still up. We haven't decided whether it will stay or go.
I demoed this little room all by myself
. I am woman hear me roar! I also managed to remove alot of the moulding without cracking it- woohoo!
Hole is where old mailbox used to be- not original unfortunately.
Other side
It took about 8 half filled contractor bags. We will be disposing of them tonight after dark on the down low. (Shhhh secret)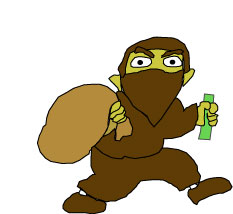 One advantage of having condo conversions everywhere around us and subsequently dumpsters is we have a handy place to get rid of our debris. We figure they owe us at least that as I spend time every single day picking up debris from their sites that blows down to our lawn and they had our
car relocated
to boot!
Next I will be calling the electrician to rewire the sconce and the outside light and putting in a dusk till dawn electric eye for both. We also were thinking we should put some wires in for wired doorbells. Right now we have battery operated remote ones.